Heat Treatment
---
Quality Heat Treated Pallet Lumber, Timbers, Cants, and Cut Stock
Since Beasley Forest Products is a global supplier, we can heat treat exported pallet lumber, timbers, cut stock and cants to kill the pests inside the wood. This allows the exported wood products to pass through customs without the normal problems of untreated wood.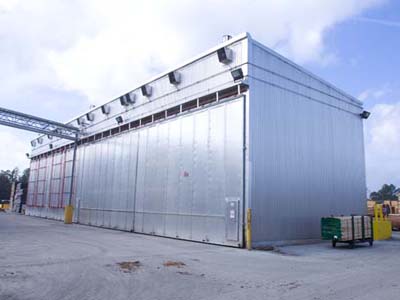 The heat treatment is conducted on the International Plant Protection Convention Guidelines for NMWP (New non-manufactured wood packing material products).
Each pack will be stamped on both ends with the HT/TP stamp, which is certified by Timber Products Inspection, Inc. This certifies that Beasley Forest Products heat treated pallet lumber, timbers, cut stock, or cants are more environmentally friendly for export/import than lumber, cut stock, or cants produced by competitors which are not heat treated.